So Tayton Bryant. Where did you come up with that? Ive never heard that before, did you make it up? Are just a few of the questions we have been asked so here is the story behind the name.
Bryant for us for some reason was a no brainer to come up with. As soon as we knew it was a boy we knew his middle name would be Bryant. We are HUGE Alabama college football fans. I mean HUGE! Its the only time I watch sports on TV like ever and I never miss a game. (I missed the air show one year because the game went into over time and I refused to leave and miss the end of the game) I have been an Alabama fan my whole life and grew up hearing all about the legendry Alabama coach Bear Bryant. I love his awesome hat and anything to do with that legendry Alabama design. So needless to say Bryant came from that man, the Alabama legend himself. :O) Not after a family member or even close friend but someone I have grown up admiring since I was little (big enough to understand how amazing he was). I love football, I love to watch it and talk about it and read about it. I recently found a block saying that I am going to buy and it said "FAITH, FAMILY, FRIENDS, FOOTBALL", that pretty much sums up our life. Noah loves football and played in High School. I loved to go to the high school football games and I loved to watch Noah play. Football is a big thing in our house, the boys have all watched it since they were tiny, Landon totally gets into the games and loves football season (though he wants to be a soccer player instead) so alas we finally gave one of our boys a name that comes from the sport we love. :O)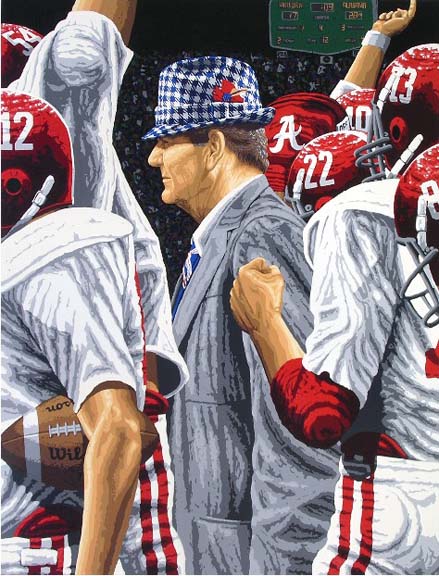 Tate was a name I fell in love with as a kid. I have always thought it was a cool name. When I got pregnant this time and we found out it was a boy we sat down at the computer and searched in all the obscure places for a name (we like different names) any time we came up with something I took it to the Social Security website to see how popular it was, if it was on the list (top 1000) at all then it got vetoed and believe me there was alot of vetoing going on: Deacon, Ryland, Finn, Declan, Brecken, and Paecen were just a few names that got thrown on the chopping block. We went to one sight that had the weirdest names on it and we really got a kick out of reading those names but after a few weeks of looking and vetoing I was getting very discouraged because we still only had a middle name. I had this feeling the whole pregnancy that he was going to be a very sweet soft spoken little boy and so I wanted a name that went with that. We came up with several names that we really liked but felt that they were to "harsh or strong" sounding names (so we figured we save those for other boys we may have) Bryant means "noble, strong and virtous" so we thought we would start looking into names that would go hand in hand with that meaning. We have never been into the meaning of names: Landon means grassy plain and Braddoc is broad oak, so obviously we have not cared about that till this point. We also realized during this time that we had some how given all the men in our family first and middle names that only had the vowels O and A in them (Noah Ross, Landon Ross, and Braddoc Ammon) so we thought it would be neat if we could stick with that on this name too (it was not a must just a thought) We also have gone with Irish last names so we thought we would try to stick with that. After a few weeks we finally tossed around the name Tate again (it was on our list when we first got married) but it was on the social security website and it was too short to sound good with Jenkins (we thought) and it did not have an O and was not a last name or Irish for that matter. Finally we started changing around names we liked, adding letters, moving letters, and all that fun stuff. By this point Im stressing because we have never had such a hard time coming up with a name. One day Noah was was looking at our list and just wrote down Tate and then added a N on the end (Taten) and left it at that. The next day I walked by the list (its sitting on the counter) and saw Taten and thought, huh that sounds cool, so I took it too Social Security and it was not on there, I googled it and came up with nothing. YEAH! This looks promising, so I started to play around and realized we could make it O and A and thus it became Tayton. Tate means "cheerful" which fit with Bryants meaning well and then I find that Tayton is an Irish Last name (not a common one but it was on the list) so there we had it. Our A and O Irish last name.
I was still not sure about it because I really liked another name we had, Noah did not like that name though (and it was not as soft sounding as tayton). But the deal was sealed when Landon came down stairs one day talking to some one. I asked him who he was talking too and he told me "Tater Tot" (which is what Noah and I said we could nickname Tayton) Now we had not said a word to Landon about the name nor had we even talked about it while he was awake so I was a bit taken aback. I asked him who Tater Tot was and he said "He is my friend, he lives upstairs." I asked him if I could see him and he said "No not yet he said only I could see him but that very soon he would come to live with us and we would all be able to see him." It literally sent chills up my spine and made my eyes well up with tears. For the rest of the day and many weeks after he talked about Tater Tot alot and told me he could not wait to meet him. It was very sweet.
So there you have it Where we came up with Tayton Bryant.